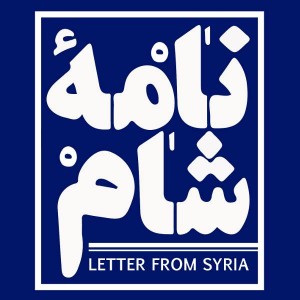 For immediate release
Vienna/Tehran, 17 May 2014 – The Iranian campaign group Naame Shaam today expressed its regret that the European Union and the United States did not focus on human rights abuses in Iran and the Iranian regime's role in Syria during their latest round of nuclear talks with Iran.
The talks were held in Vienna, Austria, between 13th and 16th May 2014. European Union's foreign policy chief Catherine Ashton met there with Iranian Foreign Minister Mohammad Javad Zarif.
Naame Shaam spokesperson Hossein Amir said: "It is understandable that Russia and China have no interest in linking human rights and the war in Syria with the nuclear negotiations. China and Russia are themselves known for gross human rights abuses. Russia has been selling arms to the Syrian regime of President Bashar al-Assad and has been blocking UN Security Council resolutions on Syria."
"The EU and the US should however have told Iranian Foreign Minister Javad Zarif in Vienna that there will be no lifting of economic sanctions if the human rights situation in Iran does not significantly improve. They should have also told him that Iran must end its massive military and economic support of al-Assad and pull out all its Sepah Pasdaran, Hezbollah Lebanon and Iraqi fighters from Syria," he added.
Peyman Kaamvar, another spokesperson of Naame Shaam, said: "Eight months into the term of Iranian President Hassan Rouhani, fact is that he failed to address prevailing human rights issues so far. Mr. Rouhani won the 2013 election with promises to improve this situation and fix the economy. But according to human rights organizations executions have been in a rise since Rouhani's became president. More then 160 people were executed in Iran since the beginning of 2014".[1]
"Opposition leaders like Mir Hossein Mousavi and Mehdi Karroubiother, journalists, activists from ethnic (Kurd, Arab) and religious (Bahai) minorities, who were all supposed to be released after Mr. Rouhani's election, remain in captivity today, And many more have been arrested since Mr. Rouhani's election," Kaamvar noted. [2]
Naame Shaam believes that President Rouhani's alleged attempts to fix the economy will fail for three reasons:
1) The human rights situation in Iran, lack of freedoms and the repression will continue to hinder effective investments. We believe the hardliners led by Ayatollah Ali Khamenei will never allow a "moderate" government to open up Iran culturally and politically.
2) The war in Syria is economically bleeding Iran. According to Syrian opposition leader Burhan Ghalioun, Iran has spent about 14 billion dollars since 2011 to fund the economy of the Syrian regime to prevent it from collapsing. [3] The figure does not include paying for the Russian arms and funding all military operations of Sepah Pasdaran, Hezbollah and Iraqi militias in Syria. And it does not include compensations for the killed fighters, support for their families and medical treatment for the injured ones.
The Iranian nuclear program has cost more than 100 billions of dollars since 1979, according to two US think tanks. [4] It has also led to tough international economic sanctions which have crippled Iran's economy. We at Naame Shaam believe Ayatollah Khamenei will never let go of his nuclear dream, no matter what cost the Iranians would have to pay for it.
For further questions:
Please contact Naame Shaam's spokesperson Hossein Amir at [email protected].
Notes for editors:
[1] Naame Shaam (نامه شام), or "Letters from Syria", is a group of Iranian, Syrian and Lebanese activists and citizen-journalists who work to raise awareness about the Iranian regime's policies and involvement in Syria. In addition to protests and campaigns, the group monitors and debunks the pro-Syrian regime propaganda coming from the Iranian regime and its media. It also reports and comments on major events in Syria from an independent Iranian perspective, in both Farsi and English. There are no other Iranian media outlets that do this. For more details about Naame Shaam, please see our website at www.naameshaam.org.
Naame Shaam staged a protest outside the Iranian embassy in Vienna on 12.5.2014.
See press release: http://www.naameshaam.org/en/activists-protest-against-iranian-regimes-role-in-syria-in-front-of-iranian-embassy-in-vienna-ahead-of-nuclear-talks/
See photos: http://www.naameshaam.org/en/photos-of-naame-shaams-protest-at-the-iranian-embassy-in-vienna/
See video: http://www.naameshaam.org/en/video-of-naame-shaams-protest-in-front-of-iranian-embassy-in-vienna/
On 13.5.2014, Naame Shaam activists staged another protest in Vienna, this time
at the Austria Center Vienna, where EU's foreign policy chief Catherine Ashton and Iranian Foreign Minister Mohammad Javad Zarif met.
See photos: https://www.facebook.com/photo.php?fbid=486739548121177&set=pcb.486740121454453&type=1&theater
See video: http://www.naameshaam.org/en/video-of-naame-shaam-protest-at-eu-iran-meeting-in-vienna/
Sources:
[1] http://www.hrw.org/news/2014/03/12/joint-letter-iran-human-rights-council
[2] http://www.dw.de/%D8%B3%D8%A7%D9%84-%DB%B9%DB%B2-%D8%B3%D8%A7%D9%84-%D8%A2%D8%B2%D8%A7%D8%AF%DB%8C%D9%87%D8%A7%DB%8C-%D9%85%D8%AD%D8%AF%D9%88%D8%AF-%D9%88-%D8%A7%D8%B9%D8%AF%D8%A7%D9%85%D9%87%D8%A7%DB%8C-%DA%AF%D8%B3%D8%AA%D8%B1%D8%AF%D9%87/a-17501671 and http://chrr.biz/spip.php?article21629
[3] http://edition.cnn.com/2014/05/12/opinion/syria-homs-truce-nadim-shehadi/index.html?iref=allsearch
[4] http://www.csmonitor.com/World/Middle-East/2013/0403/How-much-is-a-nuclear-program-worth-For-Iran-well-over-100-billion