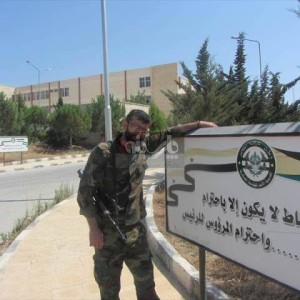 Parsine news agency has published images of an Iranian religious eulogist posing with his gun and military uniform in Syria.[1]
According to the report, Alireza Akhavan, from Tehran, had gone to Syria to "defend holy Shia sites" in the country. He is part of a group calling itself "The Defenders of Seyyeda Zeinab Party", which includes other Iranians who have travelled to Syria to fight, according to the report.
Parsine had previously published images of another religious eulogist from Tehran called Hamid Elmi, who also took pictures of himself in Syria wearing a military uniform and pointing a gun.[2]
Source:
[1] http://www.parsine.com/fa/news/141552/فیلم-و-تصاویر-جدید-از-مداحان-نظامی-ایرانی-در-سوریه
[2] http://www.parsine.com/fa/news/123934