To visualize the Iranian occupation of Syria, Lebanon, Iraq and Yemen, as well as the Iranian regime's funding of terrorist activities and groups in theses countries, Naame Shaam has produced a photomontage of a Syrian, Lebanese, Iraqi and Yemeni bank notes carrying the counterfeit of Iranian General Qassem Soleimani, the head of Sepah Qods (Qods Force). This unit is the foreign arm of Sepah Pasdaran (the Iranian Revolutionary Guards.)
See Naame Shaam's new report 'Fianancing Terror' | press release.
See also our Policy Recommendations.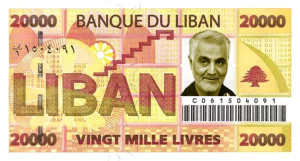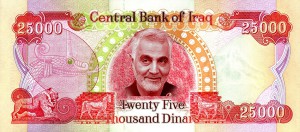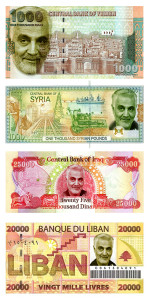 (low resolution)
(high resolution)