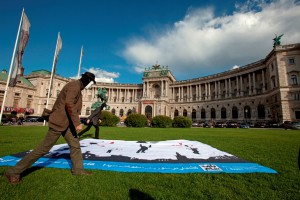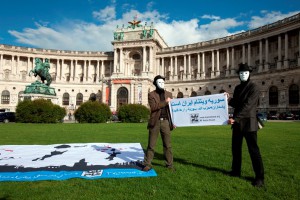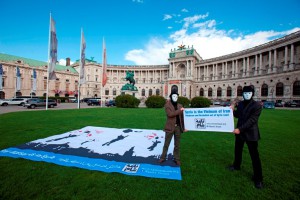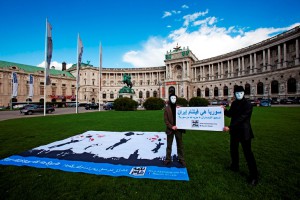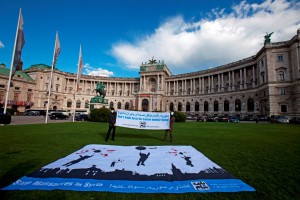 Photo(s) of Naame Shaam activists in Vienna's Heroes Square (Heldenplatz) protesting during talks between the EU foreign policy chief Catherine Ashton and the Iranian Foreign Minister Javad Zarif.
The talks are part of the latest round of negotiations in the Austrian capital (since 13.5.2014) between the Iranian regime and the P5+1 group of countries on Iran's nuclear programme.
Naame Shaam demands that Miss Ashton link the human rights situation in Iran and the Iranian regime's role in Syria with the nuclear negotiations. Gross human rights abuses are on the rise in Iran; the Iranian regime must commit to respect and protect all human rights and personal freedoms.
In Syria, Iranian Revolutionary Guards (Sepah Pasdaran) and their foot soldiers, Hezbollah Lebanon and Iraqi militias, are keeping the regime of President Bashar al-Assad alive with massive military and economic suppport. They must pull out of Syrian.