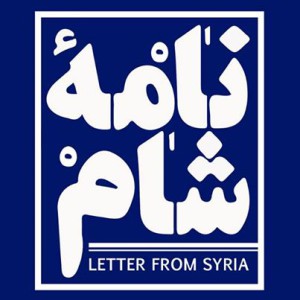 Naame Shaam appeals to Syrian and Iranian oppositions to adapt their discourse on Iranian regime's role in Syria
The following comment by Naame Shaam's editors was made on 8 May 2014 in the context of a news report about a high-ranking Sepah Pasdaran commander saying Bashar al-Assad is fighting the war in Syria as the Iranian regime's "deputy" and threatening to send 130,000 Iranian Basij fighters to Syria if the war escalated further (see here).
Due to the comment's importance, we re-publish separately here.
It is time that everyone (Iranians, Syrians and the rest of the world) open their eyes and admit the four following facts:
1- The war in Syria is essentially an Iranian regime war – not a proxy one but in the most direct sense of the word. The Syrian rebels are mainly fighting the Iranian regime, represented by Sepah Pasdaran and their foot soldiers, Hezbollah and the Iraqi militias.
2- Bashar al-Assad is a puppet who is no longer in charge, and his regime is just a facade. His real masters are the head of Sepah Qods's operations in Syria Hossein Hamedani and the head of Sepah Qods Qassim Soleimani. Both are the de facto military rulers of Syria. Iran's supreme leader Ayatollah Khamenei has the final say in all important issues in Syria, just like in Iran.
3- It follows that Syria (or the areas under regime control) is effectively a country occupied by the Iranian regime.
4- If Syrian rebels get more weapons and the war 'escalates', the Iranian regime will send to Syria tens of thousands of troops (the Basij), in addition to more Hezbollah and Iraqi militia fighters. The consequences will be catastrophic for the whole region.
Naame Shaam appeals to all opposition groups and activists, both in Syria and in Iran, to take these facts into account and adapt their political and communication strategies accordingly.